Services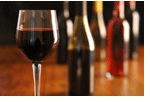 Imagine how much time you would save by having a dedicated team of professionals handling all of your personal and household affairs? Consider the hours wasted attending to the mundane chores of the day: collecting and opening mail from various locations; sorting and responding to every communication, such as invitations, bills, statements, junk mail, solicitations, e-mails, faxes and more. Also consider the time necessary to thoughtfully manage all aspects of your households – paying bills, tracking expenditures, monitoring vendor relationships, overseeing domestic staff payroll, filing medical insurance claims, and other administrative tasks. Unfortunately you cannot create more time, but you can spend the time you have more wisely, when you depend upon the proven reliability of the administrative services offered by TPS.
TPS provides the following services:
Mail and Communications Processing
Total Personal Services can serve as the gatekeeper and clearinghouse for all of your communications or can process and receive only the mail you so designate. From mail and overnight packages to faxes and e-mails, TPS will electronically scan, review and proactively attend to every item received.
Bill Payment – Personal and Household Expenditures
Upon receipt and processing of designated bills and invoices, each is carefully reviewed by your executive administrative team, to confirm system accuracy and to conduct follow up with any discrepancy or issue (past due balances, erroneous charges, etc.) for client edification. At the approval and direction of client and/or Advisor, the TPS system drafts and issues all authorized disbursements.
Comprehensive Bookkeeping and Reporting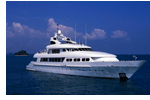 From our weekly communication reports, expense analyses/projections and bank statement reconciliations to our monthly, quarterly and year end reports, all serve as documentation to the family and Advisor that TPS has in fact processed, categorized, and accounted for all expenditures as directed by the client. These reports provide an accurate and comprehensive overview of all expenditures for quarterly and year-end tax review and preparation by your CPA or other Advisors.
Electronic Imaging and Documentation
All incoming communications, such as personal correspondence, mail, e-mail, faxes, statements and invoices, are electronically imaged, appropriately indexed and stored. This personal disaster recovery system eliminates the need for TPS and the client family to keep hard copy originals on file as each item can be electronically retrieved by TPS at the client's demand.
Health Insurance Claims Filing/Administration
Completing medical claim forms can be very time consuming, especially for those families who predominantly use "out-of-network" medical providers. Total Personal Services can prepare, submit, file and apply for reimbursement from any of your insurance carriers on a monthly basis. All claims and reimbursements will be tracked and monitored, so you can be assured that all are handled properly.
Customized Reporting - Home Improvement and Luxury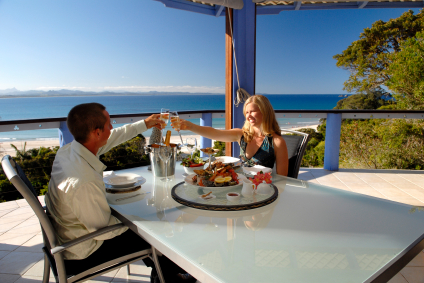 Assets
Beyond our standard reporting, client families often require that TPS reconcile proposals and estimates with the actual costs incurred for capital home improvements, construction, and renovation and design projects. Or, they may maintain luxury assets such as wine, horses, art, watercraft, aircraft and antique cars which require more tailored and specialized reporting. Through this customized service, TPS enables families to better understand the costs involved by vendor, type and project; and provides spreadsheets for Advisors to review for tax, wealth and estate planning purposes.
"At Your Service" Concierge Requests
Your administrative team at TPS is only a call, fax, e-mail or text message away when you need to send a card or gift to a family member, friend or business associate. TPS can also act as your liaison with your travel company, research issues regarding your contracts and service plans or handle any other special administrative requests/daily tasks that need immediate or confidential handling.
Personal Calendar/Reminder Services
TPS keeps track of all your important dates so you don't have to. From personal items, such as events, driver's license expirations, passport renewals and birthdays, to household appointments for service calls and maintenance your team will provide you with ample notification of the event and any action required.